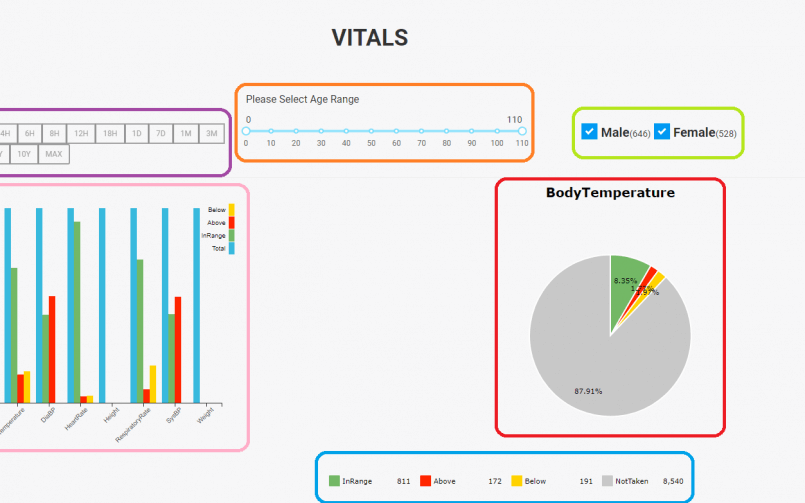 Current approach to track and monitor pandemics is fundamentally flawed. It works for NCDs but not for fast spreading infections. Even in this day and age there is very little use of modern technology to stay ahead of the curve.
Most data used by Corona virus tracking sites is weeks old. Testing alone takes several days after someone determines that they should be tested. On the other side of this disease, it is critically important to know comorbidities. During H1N1 pandemic (2009), nearly 50% of deaths occurred due to severe bacterial infections, but the research papers only started to come out in 2014. COVID-19 may have a similar pattern but with different conditions.
Let's get past tracking Corona virus with days/weeks old data. It's possible to do real time analysis with crowd sourced data about the spread of symptoms, and learn about comorbidities, which are a very relevant factor in patient survival.
For persons who need to be monitored at home under self-quarantine, our application can help you monitor them remotely – whether they develop symptoms, or in case they already have the infection and their condition gets worse – ZibdyHealth health can do this, very effectively and immediately.
ZibdyHealth would allow patients to share their information with public health officials voluntarily, and we provide a dashboard and analytic tools for public health officials to monitor vitals, lab tests and more. This would allow public health officials to monitor all self-reported information with a few clicks, and devote significantly less resources to monitoring all these cases, which will allow more resources to be directed towards managing the crisis.
For healthcare providers, it is critically important to reduce exposure to their staff so that they can keep effective on-going operations. Monitoring of patients at home with ZibdyHealth addresses the safety issue and helps to reduce stress on hospitals so that they don't get overwhelmed. It allows redirection of resources, and helps bring the right patients to right clinic/hospital at the right time.
We have developed a platform ready for at-home monitoring of suspected and confirmed COVID-19 cases and spread of the virus globally. You or your team can test and validate our claims in less than 5-minutes.
This free platform could make a significant difference to countries with weak public health systems or economies. There are absolutely no strings attached and privacy is as per your requirement.
Our application supports English, Spanish and Portuguese and we are working on Chinese and Urdu.
Regarding privacy, as a company we have been around for 9 years now, and we have never sold or shared patient information with any third party. We believe voluntary sharing is the right approach.